Health cares for athletes - modern trends
IV. INTERNATIONAL SPORT MEDICINE CONGRESS
After completing the REGISTRATION and subsequent LOGIN, you will receive a link to your email, through which you will get to the virtual halls. 3th virtual hall is already active today.
International CME credits are allocated for doctors, physiotherapeutists and paramedics.
Replay will be available for registered users only. Registration is free of charge and need to be done before 31. August 2021. You can register here
CME credits will be given to doctors, physiotherapists and paramedics.
The congress will be online from 3 virtual halls.
We will send you the access data for the connection to the specified email after completing the REGISTRATION. We will publish the complete program and time schedule soo. The participation was promised by a number of well-known experts, personalities and artists. During the online stream of professional discussion blocks, you will be able to send your questions via the Slido application.REGISTRATION for the congress is FREE for all participants. You can then watch the event offline until the end of August 2021. We look forward to meeting you.
Even these esteemed speakers have already confirmed their participation in the congress. We thank you.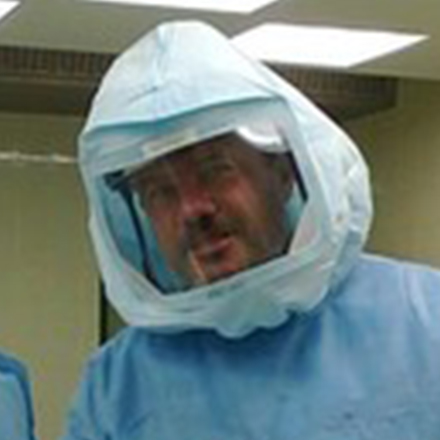 Andrey Švec, M.D., PhD., MPH
He is the main expert of the Ministry of Health for the Department of Orthopedics in Slovakia, the head of the 1st Orthopedic and Traumatology Clinic of LFUK, SZU and UNBA. The clinic provides a whole range of orthopedics and oncoorthopedics and also provides treatment for injuries to the musculoskeletal system. He is a top personality in his field on a Slovak and international scale. Author of many professional articles, publications and lectures. "Sports children today have the same injuries that only top athletes used to have!"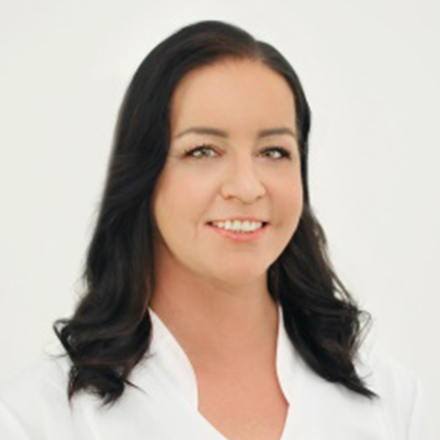 She is a doctor with a certificate in physical education medicine, which she successfully completed in 2008 in the field of Sports and Exercise Medicine at the University of London. In 2016, she completed her studies at the 1st School of TCM in cooperation with Tianjin University of Traditional Chinese Medicine with the title of acupuncture practices and is included in the specialized study of acupuncture at SZU. Since 2010 she has been working as an anti-doping commissioner at the Slovak Anti-Doping Agency and subsequently at UEFA, where she became the only female commissioner to become a member of the panel of experts. Since 2012, she has been a doctor for the women's national football team, participates in football medicine congresses, and lectures on UEFA training courses for football coaches at UEFA training courses. She was a tournament doctor at the European U-17 Boys and European U-19 Girls.
Mgr. Žaneta Csáderová, PhD.
Director of the Slovak National Anti-Doping Agency. She graduated from the Faculty of Physical Education and Sports at Comenius University in Bratislava, Department of Physical Education – Geography. She completed her doctoral studies at the Department of Social Sciences, FTVŠ UK in Bratislava by defending her dissertation "Doping in Sport and Anti-Doping Measures". She is a member of the Slovak Society of Sports Medicine. She has been actively involved in the Anti – Doping Committee of the Slovak Republic, where she has worked as a doping commissioner since 1999.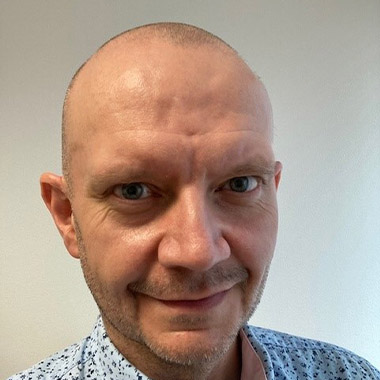 Peter Matejka, PharmDr., Ph.D.
Topic: "Topical anti-inflammatory treatment of acute musculoskeletal pain"
The company PharmINFO – director of the division of code lists, performs consulting activities of the Faculty Pharmacy of the Faculty of Medicine, Charles University in Bratislava, coordinator of campaigns and projects of SLeK and Fa FUK focused on the prevention of cardiovascular diseases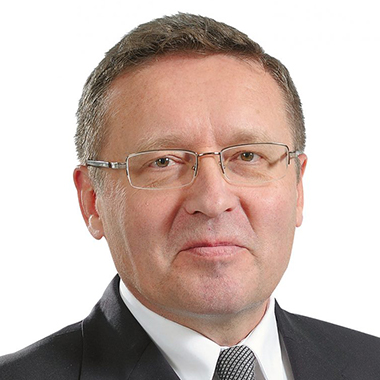 Juraj Popluhár, M.D.,PhD., MBA
Head of the Department of Pediatric Orthopedics FNsP Žilina, chief physician of Spondylosurgery, chief physician of the training base SZU Bratislava, sports physician of football players. Recognized expert and excellent speaker, author of many lectures, articles and professional publications. "… I prefer teamwork, I recognize the need for empathy and I consider perfect communication a priority." A specialist in surgical procedures of spinal deformities, he has extensive experience in the diagnosis and treatment of sports injuries in children and adolescents. He manages one of the two pediatric orthopedics centers in Slovakia, notable for the number and range of surgical procedures. He runs the UEFA Football Doctor Education Program and the FIFA Diploma in Football Medicine in Slovakia. National football doctor, European Football Championship doctor.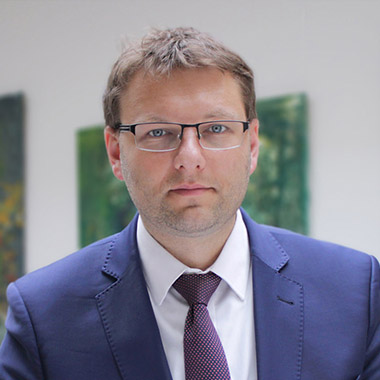 Topic: "On the border of law and psychology: risk areas of communication between doctor and patient and their legal consequences"
He has been practicing law since 2008 as a partner in the law firm h & h PARTNERS and at the same time participates in the activities of the Chamber for Medical Law – MEDIUS, which he co-initiated. He is a member of the World Medical Law Association. He is the author of many professional articles in the field of medical law and a member of the editorial board of the Journal of Health Law and Bioethics published by the Institute of State and Law of the Academy of Sciences of the Czech Republic. testing into legislation 362/2011 Coll and also a member of the Recodification Commission of Private Law – Civil Code at the Ministry of Justice of the Slovak Republic). Since 2019, he has been cooperating externally with the Institute of State and Law of the Slovak Academy of Sciences.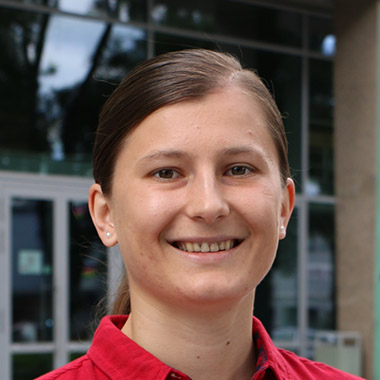 Kamila Chomaničová, PharmDr.
She studied pharmacy at the Faculty of Pharmacy of Comenius University in Bratislava, where she is currently continuing her doctoral studies. In addition to his studies, he competes in tower running, t. j. running up the stairs. She is a 5-time champion of Slovakia and in recent years she has also run to the most famous buildings in the world, such as the Eiffel Tower, Empire state builing or Shanghai tower. Kamila also works within the Anti-Doping Agency of the Slovak Republic, not only as a commissioner, but also participates in writing information articles on banned substances or news from the world of anti-doping.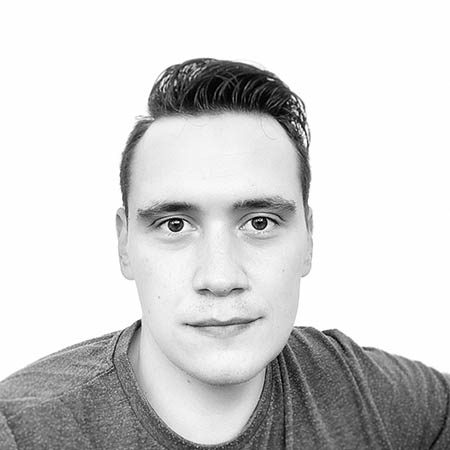 Vladimír Michálek, M.D., MBA,
He is a marketing and professional manager of the company TrioPharma, s.r.o., which focuses on the treatment of the musculoskeletal system.
He holds the position of president of the Orava Medical Association and is the organizer of professional seminars in Orava. He works as a guarantor and specialist at the OrtoPro orthopedic clinic in Dolný Kubín, where he mainly deals with injuries to the musculoskeletal system, and also works at the orthopedic department at the Dolnooravská Hospital with the Jindřich Náďaš Jégé Dolný Kubín Polyclinic.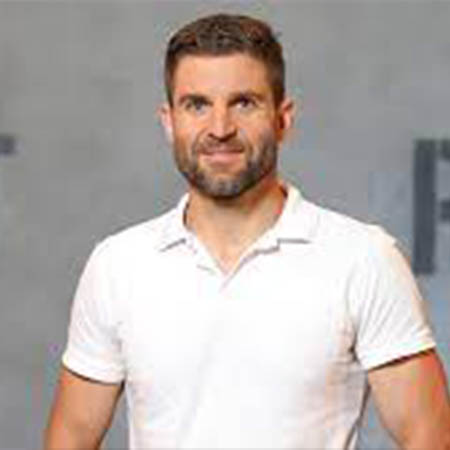 doc. RNDr. Viktor Bielik, PhD.
Sports physiologist and scientist. He is a motivator, lecturer and author of professional works and publications in the field of healthy nutrition and physical activity. Young and old, healthy and sick, learn how to move and eat healthily. His professional knowledge is underpinned by his own research, more than 10 years of experience at the Department of Sports Medicine and his work at Charles University in Bratislava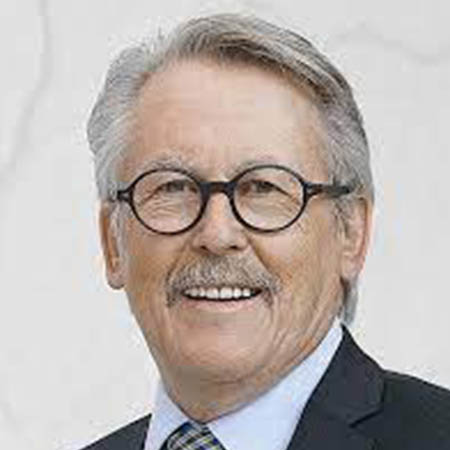 President of the Swiss Society for Sports Medicine. He is a specialist in the field of rehabilitation and sports medicine, physical therapy, lung diseases and internal medicine. Sports doctor with a worldwide reputation: worked for 16 years with the Olympic team in Switzerland. For 24 years he ran the medical service of the Davos hockey club and for 18 years he worked as the chief physician of the Swiss Ski Federation. Since 1998 he has been a member of the Medical Commission of the International Hockey Federation (IIHF). Dr. Villiger is the author of more than fifty research papers and several hundred articles in the field of pulmonology, sports medicine, cardiology and immunology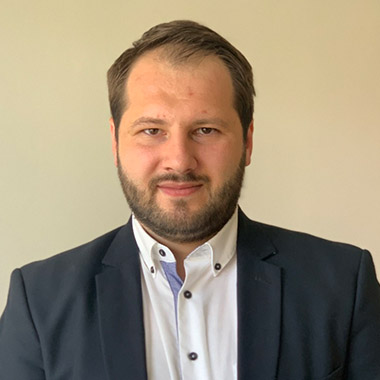 Marek Orlovský, M.D., MPH
"Telemedicína – využitie v ortopédii, traumatológii a rehabilitácii počas pandémie COVID19",
orthopedist, Ružomberok.
Topic: A VIEW IN THE BRAIN OF THE ATHLETES Psychology and cognitive neurosciences of sports performance.
Sports psychologist and tennis coach with a focus on cognitive neuroscience and neuropsychology of performance in sport.He studied psychology at Charles University in Bratislava and worked as a coach in several international tennis academies around the world UAE, GE, IT, ES. He works with many top athletes at the international level and participated as a member of an expert multidisciplinary team in the creation of the SZĽH development system, the aim of which is to introduce innovative methods into the management of young athletes.His lectures have been seen by thousands of people at conferences organized by the Olympic Committee or associations, unions, including the U.S.A. Hockey.Author of Fearless: Rewiring Brain of Young Athlete, 21st Century Coach and Let Us Play. His approach is defined by the multidisciplinary interconnection of knowledge in the field of applied sports psychology, motor skills and neurosciences.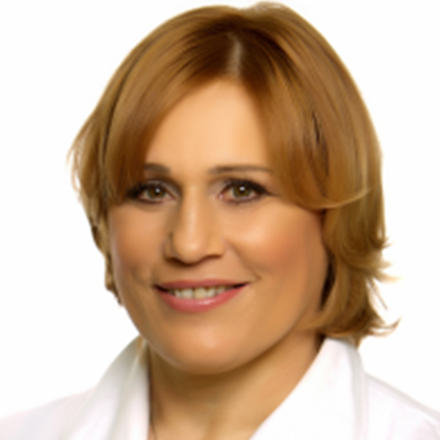 Bergendiová Katarína,M.D.,Ph.D.
He works as a doctor with a professional certificate in pediatrics and clinical immunology and allergiology at the outpatient clinic in the ImunoVital Center – a specialization center for clinical immunology and allergiology for adults, children and athletes and for reproductive medicine. She also works as a counseling doctor for allergic diseases and immunology for a top team of athletes in preparation for the Olympics. As a doctor she participated with several teams of athletes in the European and World Championships in speed canoeing and as a team doctor in the expeditions at the Olympic Games in Athens in 2004, Beijing 2008 and Vancouver in 2010.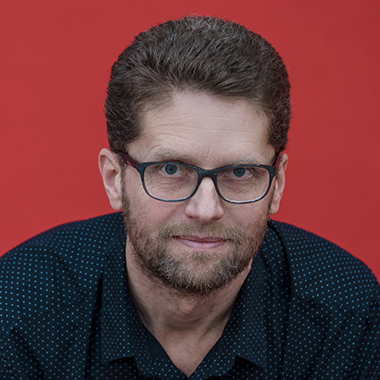 An experienced mental coach who is behind the many successes of our athletes and teams. He has experience in cooperation with the Slovak senior and junior Hockey Team, mental coach of two-time Slovak Ice Hockey Champion HC 05 Banská Bystrica, Slovak biathlon team, collaborator of the Slovak Golf Association and other Slovak sports associations, participant in the Olympic Games and World Championships Mental coach of many Slovak and foreign athletes.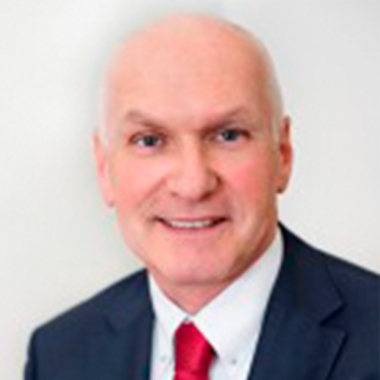 President of the Slovak Medical Chamber (SLK). He is an expert in health care and legislative processes related to this activity. The goal of Marián Kollár is to improve the overall care of the doctor, including his continuous education.

Pavel Malovič, M.D., PhD.
Chief physician of the Slovak Football Association, doping commissioner of the ADA SR, doping control officer UEFA, Footbal Medicine Doctor (FMDr.), Head of the Department of Physical Medicine UNB and the Institute of Physical Medicine SZU in Bratislava. He runs the UEFA Football Doctor Education Program and the FIFA Diploma in Football Medicine in Slovakia. National football doctor, European Football Championship doctor.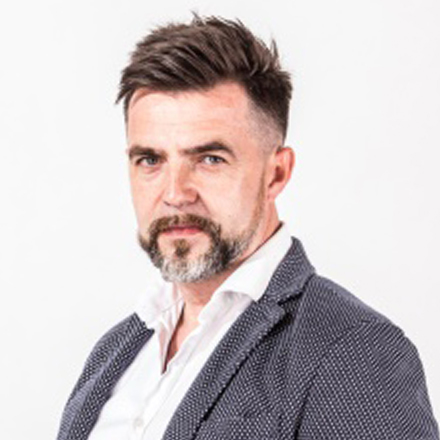 Ideas never sleep. Patrick's motto defines his approach to creating product strategies, marketing and communication. During his career, he worked in various segments such as banking, tourism, FMCG, telco, IT, as well as the pharmaceutical and automotive industries. He manages several teams at once in different business segments and in different markets in different countries. He has won several international awards and was also a member of the jury of the International Advertising Festival. Today, he specializes in creating a digital healthcare ecosystem using blockchain and decentralized artificial intelligence.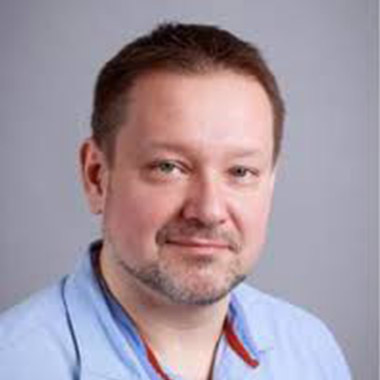 Laššan Štefan, M.D., PHD., MPH
primary, deputy head, Department of Pneumology, Phthisiology and Functional Diagnostics, Faculty of Medicine, SZU and UN Bratislava.He worked at the National Institute of Tuberculosis and Respiratory Diseases Pod. Biskupice. In 2017-2018, he held the position of General Director of the Health Section and Director of the Health Care Department of the Ministry of Health of the Slovak Republic. Since 2020, he has been the head and deputy head of the Department of Pneumology, Phthisiology and Functional Diagnostics, Faculty of Medicine, SZU and UNBA. Since the first wave of the COVID-19 pandemic, the COVID-19 department has been leading within the Ružinov Hospital. He is engaged in pedagogical activities, he is a scientific skater of the Slovak Society of Pneumology and Phthisiology, a member of the committee of the Society of Clinical Pharmacology at SLS and the Slovak Society of HTA at SLS. The main areas of interest are interstitial lung diseases, chronic obstructive pulmonary disease, bronchial asthma, infectious diseases of the respiratory system, pharmacotherapy in pneumology, respirological functional diagnostics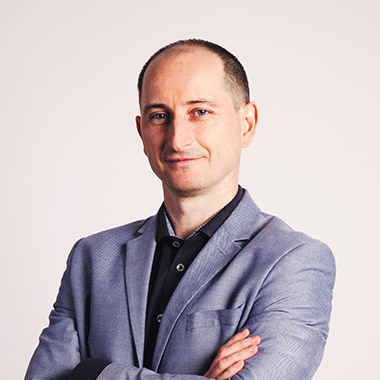 Milan Sedliak, Doc., PhD.
"ABC of nutritional supplements for athletes – a new qualification system"
He completed his doctoral studies in 2009 at the Department of Biology of Physical Activity, University of Jyväskylä, Finland. He works as a researcher at the Faculty of Physical Education and Sports of Comenius University in Bratislava. He obtained the title of "associate professor" in 2020 at the Faculty of Science, Charles University in the field of "animal physiology. He specializes primarily in hormonal and molecular changes in skeletal muscle caused by exercise and dietary supplements. He teaches the subjects Doping in Sport, Clinical Physiology of Physical Exercises or Nutritional Supplements, where he actively cooperates with the Anti-Doping Agency of the Slovak Republic. As a consultant for nutrition, dietary supplements and regeneration, he collaborates or has collaborated with several top athletes, e.g. with Veronika Velez – Zuzulová, Tomáš Tatar, Richard Pánik or with the football A-team of ŠK Slovan Bratislava. He regularly lectures on nutrition issues, the importance of food supplements and the risks of doping for the Olympic Committee of the Slovak Republic, various sports associations, clubs and associations. He is the chairman of the Slovak Society for Sports Nutrition.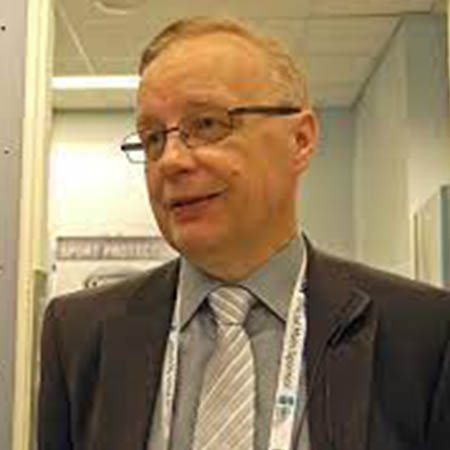 Long-term sports doctor and medical licensant known from hockey circles. Member of the Medical Committee of the International Hockey Federation IIHF. Today, Tuominen works as a chief physician at Medisport Oy. He defended his doctorate in hockey injuries at the University of Tampere. Tuominen's dissertation research is called the Fusion of Injuries at the World Championships and the Winter Olympics of the International Hockey Federation. The dissertation is based on data on accidents collected at the World Championships and the Winter Olympic Games of the International Ice Hockey Federation for various age groups from 2006 for nine years.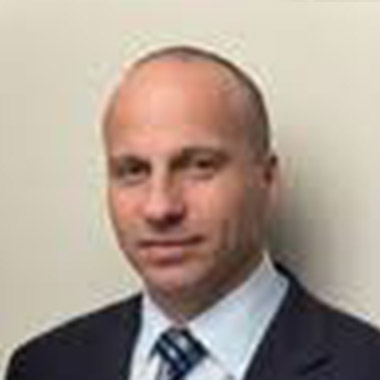 Topic: Providing mass events within the scope of SZĽH during the COVID pandemic
SZĽH security manager responsible for methodical education of organizers – main organizers and security managers of hockey clubs.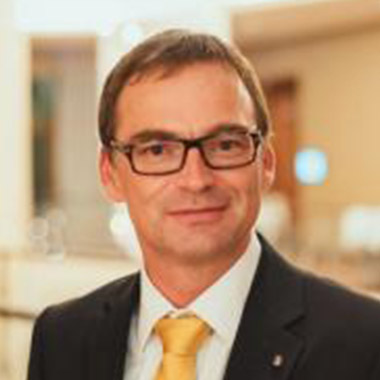 Department of Arrhythmias and Pacemakers, National Institute of Cardiovascular Diseases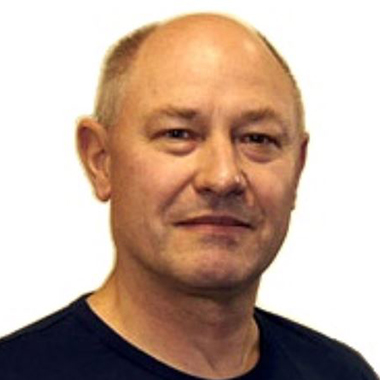 Topic: Fitness and regenerative training of football players.
Internationally recognized expert in musculoskeletal medicine and internal medicine. Author of the world-famous method SPS (SM-system). He developed the method about 40 years ago and spreads it in the form of courses and lectures around the world. Renowned speaker who specializes in the treatment of the musculoskeletal system. He has published several professional publications and his clients are many successful top athletes.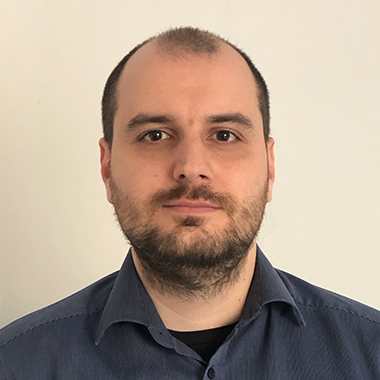 Lawyer working in the ŠKODLER & PARTNERS, s.r.o. He has been involved in medical law for more than 10 years, including the issue of practicing the medical profession and providing health care.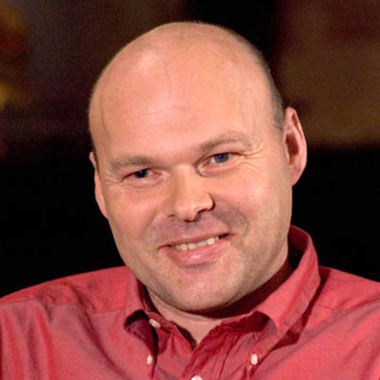 Prof. PaedDr. Pavel Kolář, PhD
Prednosta Kliniky rehabilitácie a telovýchovného lekárstva 2.LF UK, prodekan 2.LF UK. Je zakladateľom Dynamickej neuromuskulárnej stabilizácie, autorom mnohých odborných publikácií. Pôsobí ako medzinárodne veľmi obľúbený a uznávaný pedagóg na českých a zahraničných univerzitách a je nositeľom medaily Za zásluhy o pedagogickú a vedeckú činnosť a Za zásluhy v oblasti výchovy a vedy. Výrazné úspechy dosahuje ako člen realizačných tímov českých reprezentácií (hokej, futbal, atletika, tenis…)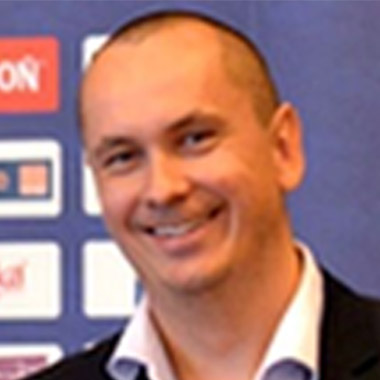 Sports traumatologist, Slovak National Ice Hockey Team physician "A", Sportclinic Bratislava, member of the Medical Committee of SZĽH and SOŠV, president of the Slovak Society of Arthroscopy and Sports Traumatology, since 2000 physician of HC Slovan Bratislava.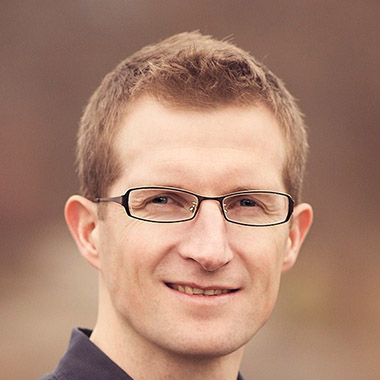 He is a sports psychologist, mental coach and coach. During his career as a professional football player, he studied economics and psychology. After finishing his career, he began working in sports psychology and mental training for individuals and teams. It helps athletes prepare for top events such as the World Championships, European Championships, European Championships, Olympic Games or PH. He also collaborates with coaches and parents. His main areas are top performance, stress management, working with thinking, emotions and leadership. He is the vice-president of SAŠP (Slovak Association of Sports Psychology) and an internationally certified coach within the ICF.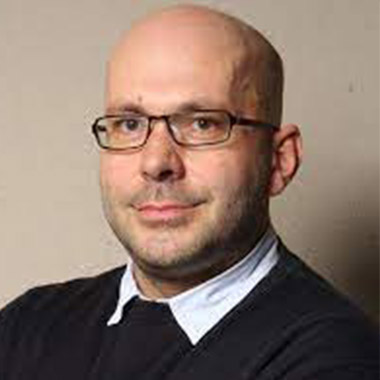 Jozef Zahumensky, prof., M.D., PhD.,
Head of II. Department of Gynecology and Obstetrics, Faculty of Medicine and Faculty of Medicine / UNB / Obstetrics and Gynecology, he completed postgraduate doctoral studies at the 1st Faculty of Medicine, Charles University in Prague, forensic expert, Department of Health and Pharmacy. Author of many articles and esteemed lecturer.
"List of prohibited substances and methods 2021 and TUE"
Graduate of the Faculty of Chemical and Food Technology STU in Bratislava: Bachelor's study BIOTECHNOLOGY, Engineering study MEDICAL INGENIERING, PhD. study BIOCHEMISTRY An employee of the Anti-Doping Agency of the Slovak Republic, currently the head of the testing and prevention department, an accredited international doping commissioner. Member of the Science Working Group and the Council of Europe's Anti-Doping Education Working Group, Member of the UNESCO Working Party on the Supervision of the Convention against Doping in Sport. Mobile: 0918 803 668, email: tomas.pagac@antidoping.sk
Portable ultrasonography in sports medicine, rehabilitation and practice with an athlete in the field. Sports endocrinology: athletes and hormones. Are they fundamentally different from non-athletes? DOCTOR, PHYSIOLOGIST & PATHOPHYSIOLOGIST, NUTRITION EXPERT, Nutrition and Training Center, Bratislava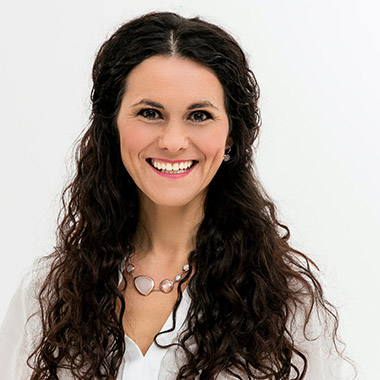 life and relationship coach. She is a pioneer of life coaching in Slovakia and during her thirteen years of practice with three thousand hours of coaching, she helped many clients change their outlook on life. It accompanies people not to go back with an attempt at a new beginning, but start where they left off to create a new end.She publishes posts on her blog, her inspiring advice can be found in magazines, she appears on television and on the radio. As a volunteer, she cooperates with the third sector, organizes public and corporate workshops. He works as a guide at Nexteria Leadership Academy. She is a member of the European Coaching and Mentoring Council (EMCC).Based on many years of experience, her successful debut Live Your Better Self was created (Portal 2017). In two years, a Book with which to live and a work book with it – a Notebook with which you can live – was added. This year, Slovart publishes its fourth book, How It Succeeds / Recipes for Mental Well-Being.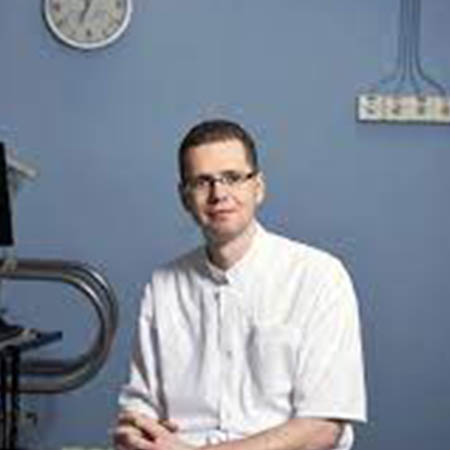 chief physician of the Sport-artro center Agel Hospital, Košice Šaca. He specializes in arthroscopic operations on the knee, shoulder. hip joint and elbow also for implantation of an artificial shoulder joint after an injury or in the advanced form of shoulder osteoarthritis. Vice-chairman of SSAST – Slovak Society of Arthroscopy and Sports Traumatology, member of AAOS – American Academy of Orthopedic Surgeon, member of ESSKA – European Society of Knee Surgery and Arthroscopy.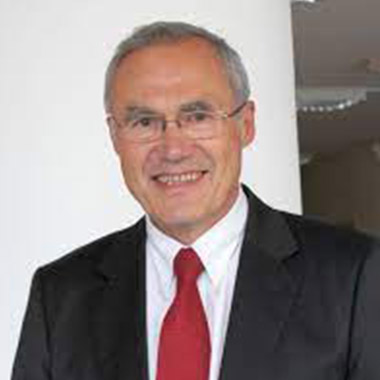 Dusan Hamar,prof., M.D.,PhD
He is a professor at the Department of Sports Kinanthropology, Faculty of Physical Education and Sport, Comenius University in Bratislava. His area of ​​professional interest includes functional diagnostics, especially the development of computer-controlled systems for evaluating the functional status and training of both athletes and patients. He is also a member of editorial boards of many magazines, e.g. Journal of Sports Medicine and Physical Fitness (Turin), Medicina dello Sport (Rome), Brasilian Journal of Sports Medicine (Sao Paulo), Medicina Sportiva Bohemica et Slovaca (Praha), Acta Universitatis Palackianae Olomucensis Gymnica (Olomouc).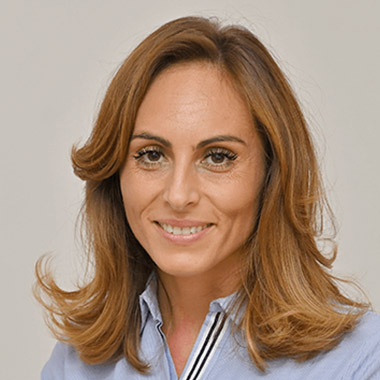 A lawyer who has been professionally engaged in health law for more than 12 years. Since 2015, it has represented almost 2,000 outpatient health care providers in negotiations with health insurance companies. "I am interested in the citizens actually seeing and tangibly feeling the results of not only my work. Because just wanting to change things is not enough, but much more needs to be done. Setting effective, targeted and, in particular, systemic rules and changes in the area of underfunded healthcare must be our common goal in order to provide adequate healthcare for all citizens / patients. Time and waiting today are a luxury we cannot afford.
doc. MUDr. Miroslav Tichý, CSc
Influence of internal organ dysfunction on motor function apparatus.
Scoliotic posture – the most common client of podiatric practice. SUBTITLE: biomechanical consequences of scoliotic gait, most often associated musculoskeletal pain.
PROFESSIONAL PARTNERS AND SUPPORTERS